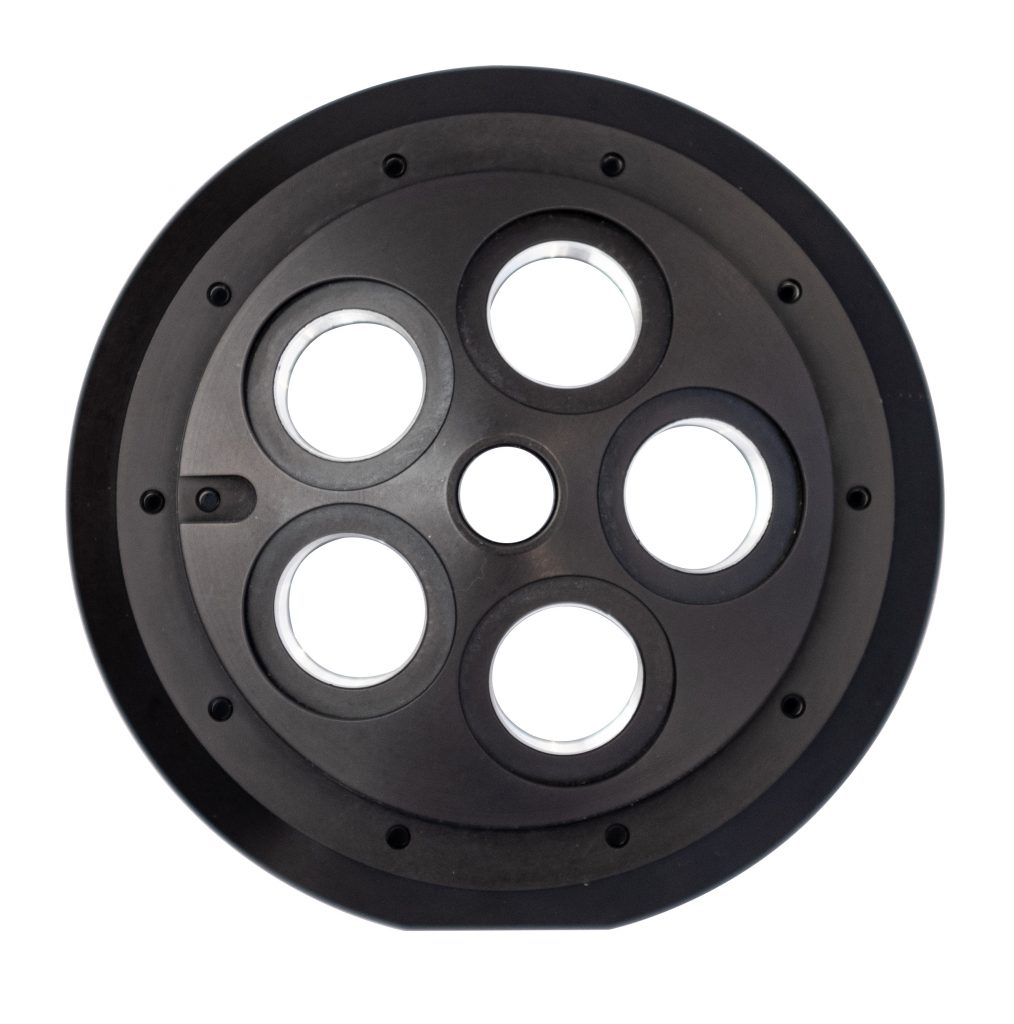 The turret bearing for Applied Precision from Issaquah, WA required turning, machining anodizing and post anodized machining. Critical features were microscope threads on an angle and a critical bore after anodizing.
We started with 5 inch diameter 6061-T6 aluminum rod. After sawing the blanks, we turned the part complete minus post anodized bore. There were three machining processes prior to anodize. The most challenging feature was adding the threads at the required angle and bolt diameter.  The anodize process required plugging all tap and threaded holes. Color and cosmetics were very critical at this point.
All material we start with is American procured.